7IN1 Set,Shaving Brush,Stand,Mug and Soap,Straight Razor and Case with 10 Blades
7IN1 Set,Shaving Brush,Stand,Mug and Soap,Straight Razor and Case with 10 Blades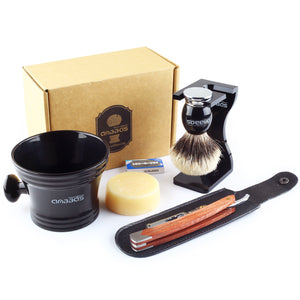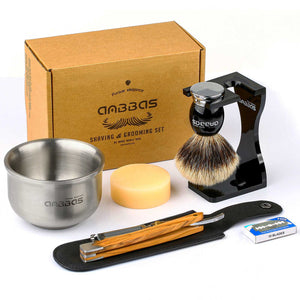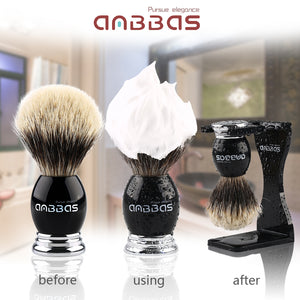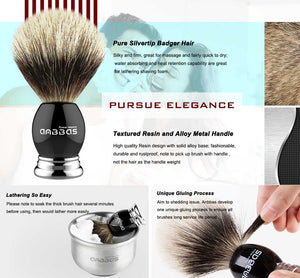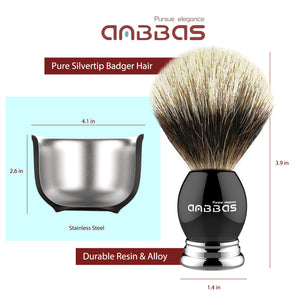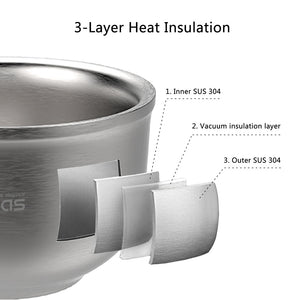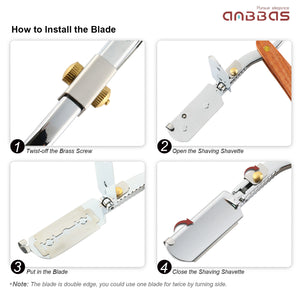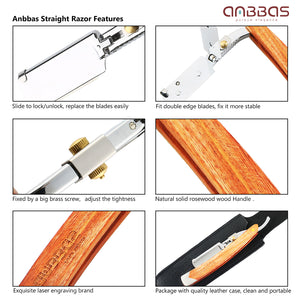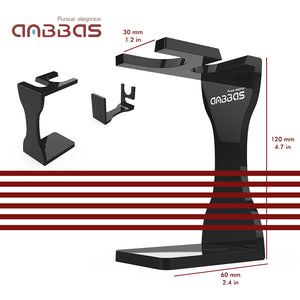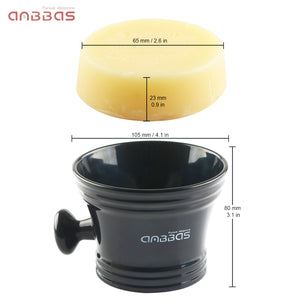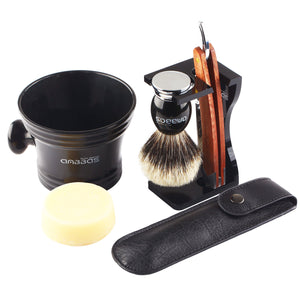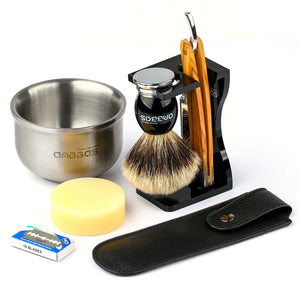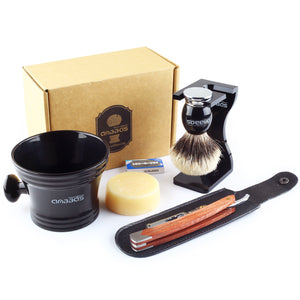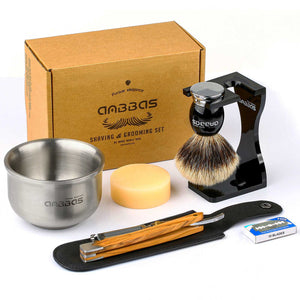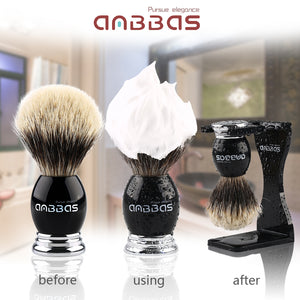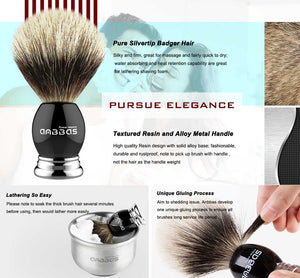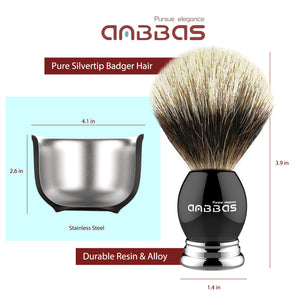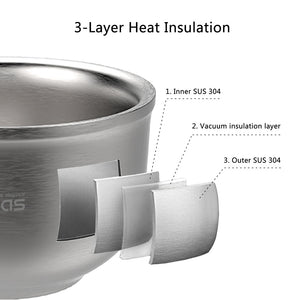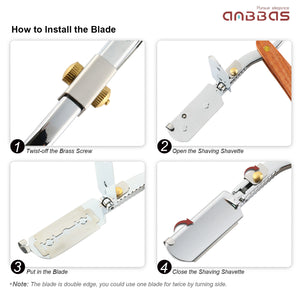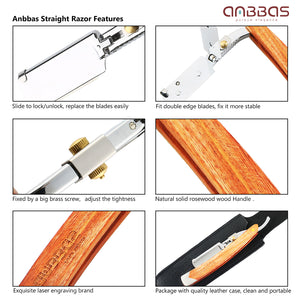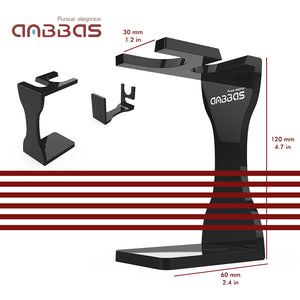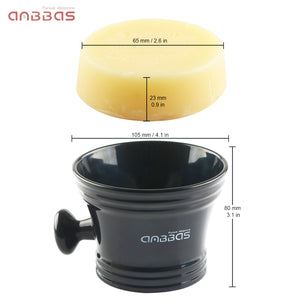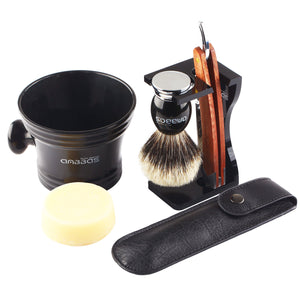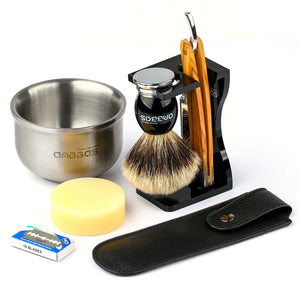 7IN1 Set,Shaving Brush,Stand,Mug and Soap,Straight Razor and Case with 10 Blades
Feature TECHNOLOGY: Handcrafted production,every brush hair need to go through 25 screening procedures, absolute silvertip badger hair, with wonderful shape and no shedding, no terrible smell,desig...
Ship by: within Two Business Days
Returns: 30 Days Return & Refund Available
Feature

TECHNOLOGY: Handcrafted production,every brush hair need to go through 25 screening procedures, absolute silvertip badger hair, with wonderful shape and no shedding, no terrible smell,design with high quality resin & alloy handle,texture and fashion.
CHARACTER: Silvertip badger hair is silky and firm, great for massage; as water absorbing and heat retention capability, works well with all shaving soap and foams, gels or creams, perfect for thick, glossy lathering, easy to clean, and fairly quick to dry.
PURPOSE: Perfect gift for your father, husband, boyfriend or for any wet shavers; Stylish in the bathroom, necessory accesory for daily personal health care.
TIPS: Recommend thoroughly rinse the shaving brush, shake and hang it to dry. Please pay attentio to check the item detail size and information from picture before ordering, and contact us freely when any probelm : )
ACCESSORIES: Acrylic shaving brush and razor holder,large soap bowl,100g natural shaving soap,barber razor,artificial leather razor case,10 double edge blades

Anbbas: Simple, fast, fashionable shaving, make your life exquisite from face!
Note: please note to soak the badger shaving brush several minutes before using, so that soap could lather more easily.

Brush: Pure silver tip badger hair, with resin & alloy design handle
Razor Holder: acrylic, 6mm thickness, mold making process, broken-resistant
Diameter of Brush Handle Knot/Bottom: approx.3/3.5cm-1.18/1.38 inch
Opening for Brush/Razor: 3/1.6cm-1.18/0.63 inch
Shaving Soap Bowl: diameter 4.1 inch
Shaving Soap: 100g
Straight Edge Razor Kit: solid rosewood handle,double edge blade more stable, with travel package case and 10 blades

Package Includes:
1 x Badger Shaving Brush
1 x Shaving Holder
1 x Shaving Cup
1 x Shaving Soap
1 x Shaving Razor
1 x Razor Case
10 x Replacement Blade
1 x Package Box

How to shave:
1.Soak the shaving brush by warm water
2.Hot compress your face to moisturize, and soften the root of beard
3.Use shaving brush circling painting much foam of shaving soap/ foam on your beard
4.Shaving your beard according to the texture firstly, then reverse direction, from sparse to dense part, so that the dense part would soften more longer
5.Wash your face, cleanse the shaving brush by warm water and dry it on the shaving holder naturally to ensure longevity

Instructions for use:
1. Wash the brush well with warm water after use.
2. Never keep the brush wet for long.
3. Do not use strong disinfectants or detergents - water is sufficient.
Shipping and Handling

United States, United Kingdom, Germany: 6-15 business days.
Others Countries: please feel free to contact us for further information.
Shipping time is only estimated and not guaranteed. If not get item after 30 days, please feel free to contact us to solve issue.
We are not responsible for undeliverable address, and reserve the right to charge the shipping fee again for returned items due to wrong address.
We don't offer combine shipping.
Contact Information: cs@anbbas.com


About Return

We can exchange item within 60 days after you received it if defective. All returned products must be in their original packaging with all included accessories and accompanied by a copy of the Return Item Authorization (RMA) issued by Anbbas. We will send you a note and process your return in 3 business days after receiving. If it meets our return and warranty policy, a refund will be issued or a brand new replacement will be shipped at our cost.


Others

We strive to earn 100% perfect "5-Stars" scores from you. The star-scores are very important to us and others customers, all buyers long for the real information about the items what they want to buy. If anything about your order did not meet your expectations.
Please feel free to email us, and hope you can give Anbbas after-sales service a opportunity to make things right before leaving the feedback.