Black Badger Shaving Brush and DE Safety Razor Travel Shaving Kit
Black Badger Shaving Brush and DE Safety Razor Travel Shaving Kit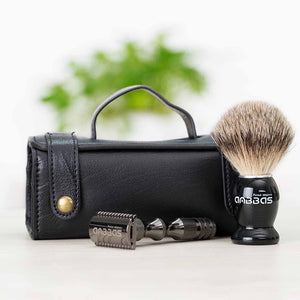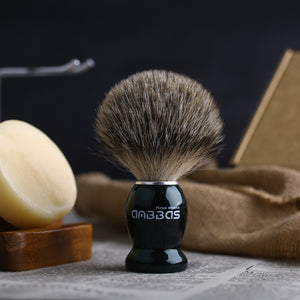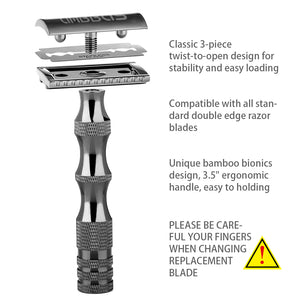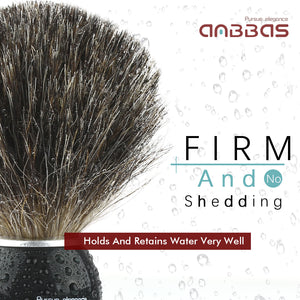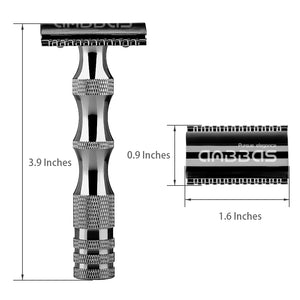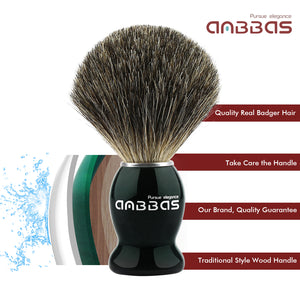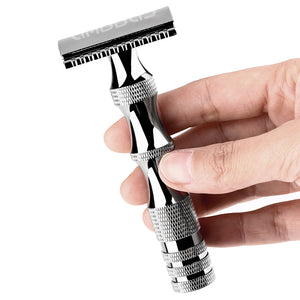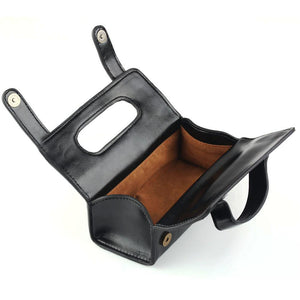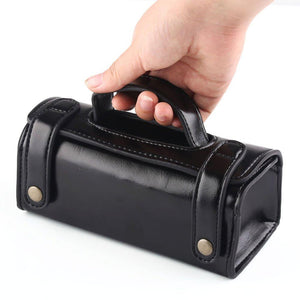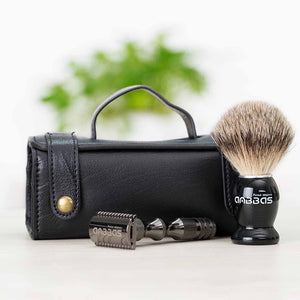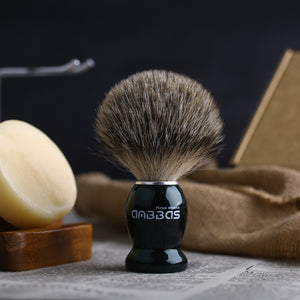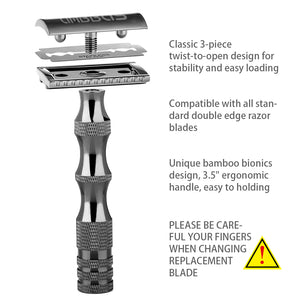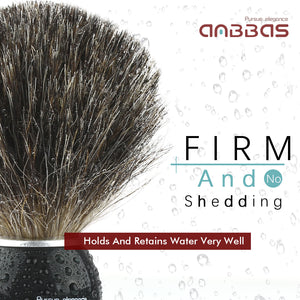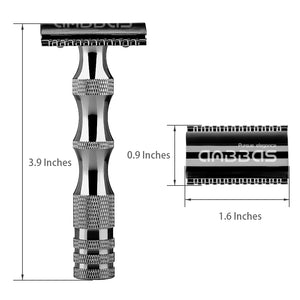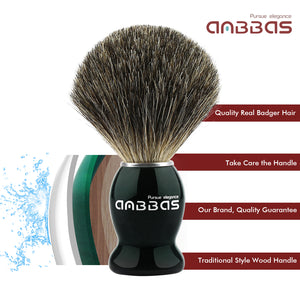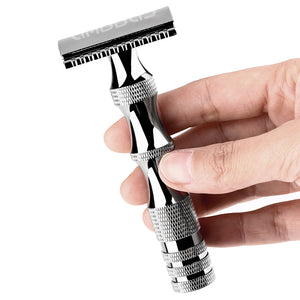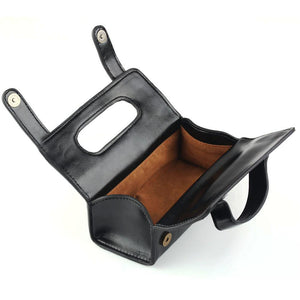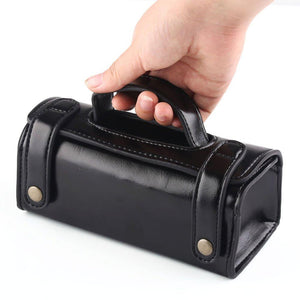 Black Badger Shaving Brush and DE Safety Razor Travel Shaving Kit
Pure Badger Hair Shaving Brush:TECHNOLOGY: Handcrafted production,every brush hair needs to go through 25 working procedures, absolute pure badger hair, with wonderful shape and no shedding, no ter...
Ship by: within Two Business Days
Returns: 30 Days Return & Refund Available
Pure Badger Hair Shaving Brush:
TECHNOLOGY: Handcrafted production,every brush hair needs to go through 25 working procedures, absolute pure badger hair, with wonderful shape and no shedding, no terrible smell,design with fashion black paint with shimmering powder wooden handle.
CHARACTER: Badger hair(fuzz part) is silky, soft and firm, as water absorbing and heat retention capability, works well with all shaving soap and foam, gel, etc, perfect for thick, glossy lathering, easy to clean, and fairly quick to dry.

Alloy Double Edge Safety Razor
Design: Iconic three-piece design for easy cleaning, anti- skidding and ergonomic handle good for smoother operation
Perfect Shave: Straight-cut, fixed blade gap, closed comb head provides an extremely close, irritation free shave without razor burn

Simple, fast, fashionable shaving, make your life exquisite from face!

Note:
AUDIENCES: Cost-effective shaving set, perfect gift for a beginner, travelers, intermediate, or experienced shaver, also suitable for professional barbershop hair salon or home personal use.
Applicability: All standard double-edge blades fit for Anbbas safety shaving razor(take care fingers when place blade).
Keep all components of razor in a dry for its long life and safe place.

Install the Blade to Shave:
1.Disassemble the shaving razor into 3 piece
2.Load one blade in the razor head
3.Rotate the razor handle to tighten
*Note: Please take care fingers when place blade.

How to Save with Anbbas Wood Shaving Razor:

1. Apply shaving foam to your beard with a shaving brush.
2. Hold the bottom of the handle with your thumb and place your index and middle fingers at the top. The knife opens at a 270° angle.
3. Shave at approximately a 20-30° angle with the grain. Be careful not to apply too much pressure.
4. Apply more shaving cream and repeat step 3 and, if necessary, shave against the grain. Be especially careful due to risk of injury.
5. Rinse your face thoroughly and dry gently. We recommend using after shave to help soothe your skin.
6. Thoroughly rinse the razor under warm water and dry with a cloth.

Package Includes:

1 x Shaving Brush
1 x Travel Bag
1 x Double Edge Razor
10 x Double Edge Blades
Shipping and Handling

United States, United Kingdom, Germany: 6-15 business days.
Others Countries: please feel free to contact us for further information.
Shipping time is only estimated and not guaranteed. If not get item after 30 days, please feel free to contact us to solve issue.
We are not responsible for undeliverable address, and reserve the right to charge the shipping fee again for returned items due to wrong address.
We don't offer combine shipping.
Contact Information: cs@anbbas.com


About Return

We can exchange item within 60 days after you received it if defective. All returned products must be in their original packaging with all included accessories and accompanied by a copy of the Return Item Authorization (RMA) issued by Anbbas. We will send you a note and process your return in 3 business days after receiving. If it meets our return and warranty policy, a refund will be issued or a brand new replacement will be shipped at our cost.


Others

We strive to earn 100% perfect "5-Stars" scores from you. The star-scores are very important to us and others customers, all buyers long for the real information about the items what they want to buy. If anything about your order did not meet your expectations.
Please feel free to email us, and hope you can give Anbbas after-sales service a opportunity to make things right before leaving the feedback.